Taiwo Awoniyi is seen by many Nigerians as one of the new generation players who will propel the Super Eagles back to the zenith of African nay world football. In this exclusive interview Complete Sports' Correspondent, RICHARD JIDEAKA, the Flying Eagles striker says he will work hard to get to the top and appease his father, who has not completely forgiven him for taking to football instead of going to the university to study medicine.
Tell us briefly about yourself and how you became a footballer?
I was born and brought up in Ilorin, Kwara state. Together with my twin sister, I am the last child with in a family of six. I began my football career playing for my primary school in Ilorin then moved to Seyi Olofinjana Academy in Ogun state. From there we went to a Coca- Cola youth tournament in London, and I have not looked back since then.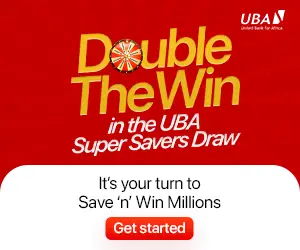 Did your parents encourage you to play football or you did do so against their wish?
It was miserable for me any time my dad caught me playing football or got to know that I went to play football. In school, I was a very intelligent student and my dad wanted me to be a doctor. My teachers and my fellow students called me doctor but they also knew that I was very good when it came to playing football. My father tried severally to stop me from football but my other siblings and twin sister especially, always covered up for me
Does your father regret your decision to take up football as a career?
He is happy with me for the little success I have attained in the game of football. He still reminds me that I should be studying medicine in the university. He has not completely forgiven me but he has no regrets for allowing me to be a footballer.
What has playing football brought to your family? Are you rich?
Football has made my family name popular and it has taken me to countries, I never dreamt I would travel to in my young life. I have also met and shaken hands with very important personalities in the world. I am not rich now but by the grace of God, things will change for the better as I hope to take my career to the next level. To tell you the truth, I don't think being a doctor could have brought me the kind of popularity football has brought me.
Talking about your career, Nigerians have been waiting to know which European country you will be plying your trade in next season..
I have been very patient because I don't want to play in the Academy and just for any club in Europe. I am now of age and by next month they will know where I will play.
You have been compared to the late Super Eagles legend, Rashidi Yekini and looked upon as the man to solve Nigeria's goals scoring problem, do these expectations put you under any pressure?
I am not under any pressure. I will play my game and whatever will be will surely be. It is an honour to be compared to a legend like Rashidi Yekini and for Nigerians to expect so much from me. I will not shy away from any responsibility given me but only God can tell what I will be. All I know is that I will continue to work hard and leave the rest to God
So much was expected of you and your colleagues in the Flying Eagles at the Under-20 World Cup in New Zealand but it was not to be, what went wrong?
Yes, we went there hoping to go all the way and win the Cup. We prepared for it but we failed to get going after that loss to Brazil. First of all, I want to apologise to Nigerians for disappointing them. I cannot say what went wrong but I guess that is how God wanted it to be.
Is it that your coaches did not tell you what to do or that you met superior sides at the World Cup?
Our coaches did their best and told us how to play but somehow we never got it right. We were not at our best all through the tournament. We failed the nation and we are sorry about that.
Was it that you and your teammates were over confident and that cost you against Germany?
We were not over confident, neither did we underrate them. I believe it was not our day. Like I said before, only God knows why we crashed out early.
Are you disappointed by the team's performance and your contributions at the World Cup?
I am disappointed with both the team and my performance at the U-20 World Cup. I did not just play to my level in New Zealand and I guess that also affected the team. If we were at our best, the two games we lost against the Brazilians and Germans should have gone in our favour. They are not better than us. On a good day, we should have beaten Germany and Brazil.
Which was your best game at the World Cup?
It is certainly the game against Korea, aside from the fact that I scored a goal, the team played very well.
What is your mission with the Under-23 side?
My being in the Nigerian Olympic team is a step up in my career and I just have to keep working hard to ensure that I keep on developing. I thank Coach Samson Siasia for considering me good enough to play for Dream Team.
Are you looking forward to playing for Super Eagles soon?
It is every player's dream to play for their country's senior team and I am not an exception. I will keep on improving my game and if the coaches find me good enough for Super Eagles, I will gladly take the chance.
Finally, how do you handle female admirers and are you into a relationship?
I am a young lad. I don't have a relationship with any girl. As for my female admirers, I treat them like my male fans too, just by being nice to them and appreciating their support.
Copyright © 2023 Completesports.com All rights reserved. The information contained in Completesports.com may not be published, broadcast, rewritten, or redistributed without the prior written authority of Completesports.com.