English sports journalist Sam Lee, was in Moscow for the FIFA World Cup draws and here shares his thoughts on the chances of Nigeria at the World Cup with Completesportsnigeria.com's KAYODE OGUNDARE in Moscow…
Sam, how do you feel now with the draw finally conducted?
I'm not too excited about the draw, honestly. It didn't really get too many big matches in the first round. I'm sure there will be good games but there are not too many traditionally big teams facing each other in the first round. Spain against Portugal is big but how many of that are we going to see? Okay, there's Belgium against England which I suppose is all about big names, not necessarily good teams tactically or technically.
But if that means the knockout stages will be good because all of the big teams would have avoided each other at the group stages then no problem. In Brazil, the group stages were good with many big teams facing each other but the knockout stages were not too great. Hopefully, we will see a reversal of that in Russia. I would be happy with that because it means more drama in the final stages.
Talking about big teams, England and Belgium are in the same Group G. Isn't that big enough for you?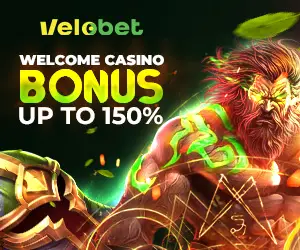 England and Belgium are expected to qualify from their group but I don't hold much hope for either of them to go too far. England will always flatter to deceive in competitions and Belgium, despite the talents they have, have not won anything or even got to the final of a major competition and do not always play well together as a team.
So how far do you realistically expect England to go?
England's main problem seems to be complacency and it happens every year and at every major competition. They qualify easily and then believe their own hype. Sadly, I don't see it changing in Russia because Gareth Southgate has not done what needs to be done to allow the team pull itself up by the bootstraps. Can they win the World Cup? Yes, they can, just like any of the other teams but will they realistically win? I doubt it.
There are five African teams in the World Cup. If you had to pick one, which do you think stands the best chance of going furthest?
I think Egypt will do well at the World Cup. Yes, there was a lot of commotion about their qualification but Mohammed Salah is having a super season at Liverpool; he's one of the best players in the Premier League at the moment, so you expect him to do great things for the national team at the World Cup.
In terms of the draw, I also think they got the best draw of the African teams, with possibly the exception of Senegal. I don't think Uruguay are as solid as they used to be. They always have a good fighting spirit like we saw at the last World Cup but they are not that strong any longer. As for Russia, people always fancy the hosts to at least go through to the next round but they are limited by the fact that they don't have a lot of good players at the top level around Europe. And Saudi Arabia, with all due respect, are not expected to ruffle any feathers so I think Egypt are well equipped to go farther than any other African team.
What about the Super Eagles of Nigeria?
In Nigeria's group, a lot will depend on how Argentina perform. If Sampaoli can get his team sorted out before the World Cup, they'll be a very solid team and with less pressure of expectations from the fans, they can even win the World Cup. But if they play as badly as they did during the qualifiers, then they could even crash out in the first round. And that's where Nigeria could stand to gain. They defeated Argentina in a friendly recently and there's every possibility of going through from the group like I said, dependent on Argentina. However, I see Egypt going farther than the other African countries.
Copyright © 2023 Completesports.com All rights reserved. The information contained in Completesports.com may not be published, broadcast, rewritten, or redistributed without the prior written authority of Completesports.com.