Beginner golf players can often feel like they're being plunged into a world where they have a lot to learn! If you're a beginner player then we're here to help you with some helpful steps to start you off…
Learning the Rules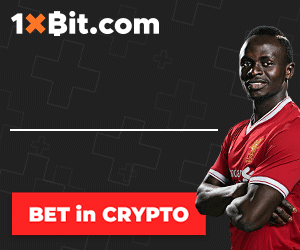 The rules of golf really aren't that tricky to get started with, but there are a few subtleties that you want to be aware of too. There's also an element of etiquette to get to grips with, if you miss out on this then you might end up offending someone or even getting thrown off the green!
Take the time to understand the rules and regulations around the game is essential, there's a bit more to learn than just taking your turn at the right time! Treat your caddies with respect and other players too, then you'll get a good name for yourself around the course.
Related: How Football Pitches Have Developed Over the Last 50 Years
Some courses will also have local rules that will be displayed on their scorecard. Take a quick check and you'll make sure you're playing the way they want you to. If you travel to quite a few golf courses then this is a must!
Keep up the Pace
If you're playing with others, then it's only polite to keep up the pace. This is not only an etiquette thing, it's also better for your own game. The more games you can fit in on a regular basis, the better you'll get and you can't always spend a long time at each hole.
You don't need to rush though! You can still take your time and line up your shots the way you want, if you fall behind then you can allow the previous party to go ahead of you.
Pick your Equipment Wisely
Just because equipment is expensive, this doesn't mean it's good quality. If you're new to buying golf equipment then use a trusted online dealer like The Golf Warehouse who will give you all the information you need to make a decision. New players might feel like they've got a lot of equipment and clothes to buy, but if you use deals and online stores like TGW you can make it a lot easier for yourself.
Staying up to Date
There are changes within the golf world that you'll want to stay abreast of. The rules do change slightly over time, with play times and certain official rules changed. This doesn't change the game in its entirety, but you may find that a play you were using prior becomes illegal after the change.
While courses don't tend to caution their players, if you wanted to take part in a competitive game or tournament than you would need to know about this. Plus you can even educate your fellow golfers if you notice them doing something that has since been outlawed. Most golfers will be happy to hear from someone in the loop!
Golf is a really rewarding sport, so it's great to get involved. If you love the outdoors and sports, then why not find a course near you?
Copyright © 2021 Completesports.com All rights reserved. The information contained in Completesports.com may not be published, broadcast, rewritten, or redistributed without the prior written authority of Completesports.com.