The hugely successful Premier Skills initiative, run by the Premier League and the British Council, returns to Nigeria for phase 2 of the Coach Educator programme. Premier Skills took place from 5 to 10 of March 2018; with intensive training for 33 grassroots football coaches selected from across Lagos and Kano states.
Premier Skills uses football to develop a brighter future for young people around the world, drawing upon the global appeal of the Premier League and its expertise in delivering community programmes in the UK, alongside the British Council's global network and track record of delivery.
PHOTOS: British Council Visits Complete Sports, To Bring EPL Coaches To Nigeria
Through Premier Skills, young people, often including the most vulnerable in society, are given opportunities to become better integrated into their local communities, to develop their skills for employability and to raise their self-esteem.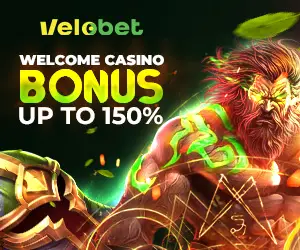 Premier Skills has been running in Nigeria since August 2012. Building upon a strong partnership with the Lagos State Football Association and the successful delivery of a number of courses in Lagos, Premier Skills has now widened its partner engagement and ministry networks to train 271 coaches and referees – 77 in the last year – and reach over 22,902 young people.
The project in Nigeria, at Phase 2 of the training, was be led by Premier League Coach Educator Graham Robinson. He was supported by Jack Day UK Club coach from Stoke City Community Trust.
The course in Lagos was jointly organised by the British Council and the Premier League with the support of Lagos State Football Association, Lagos State Ministry of Education, Kano State Football Association, Kano State Sports Commission and the Kano State Ministry of Education.
Throughout the week, the trainees received expert training from the qualified Premier League Coach Educator and the UK Club coach, giving them the skills and support to develop their own community football projects. The trained coaches will also engage with young people in their local communities who would not normally have access to similar opportunities.
Oyetunde Oladipo Olatunde, Deputy Director of Education, Education District 1 Lagos State, said: "The first stage of the programme was very interesting, encompassing and educative.  It has really impacted my work, Although I am a skilled coach, having coached my team to win the GT bank Lagos principals cup, during the programme I got exposed to a lot of new ways of thinking and new techniques that are more suitable for training the future generation".
Shuaibu Muhd Kurawa, trained coach and representative of the Kano state football association stated that: "Kano state has been left behind in involving girls in games and sports, but since this project, we have started to make budgetary provision for the purchasing of sporting equipment for girls' schools. The pilot programme was launched in 5 secondary schools in the state."
20,027 coaches and referees have been trained in 29 countries since Premier Skills began in 2007, who in turn have reached over 1.6 million young people.
In addition to coaching, a range of free materials, including a dedicated Premier Skills website have been created for teachers and learners of English that utilise exciting Premier League content and the British Council's world-class expertise in English.
Mohammed Ahmed, Director of Schools Education and Society Programmes British Council added that: "The programme is in line with the British Council's plan to improve child protection, development, equality and inclusion. The programme encourages the trained coaches to adapts and develop training sessions in their locality that are appropriate across a range of abilities and disabilities, levels of fitness and age ranges. They are also expected to equip their students with life skills to enable them to face the future as better citizens".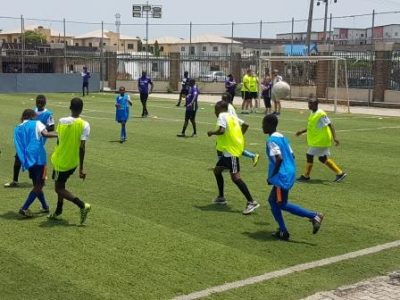 Copyright © 2023 Completesports.com All rights reserved. The information contained in Completesports.com may not be published, broadcast, rewritten, or redistributed without the prior written authority of Completesports.com.