Described as one of the very best boxers to ever come out of Nigeria, Obisia Nwakpa's exploits will always be stuck in the minds of boxing lovers in the country. The former national boxing coach, in this exclusive interview with Completesportsnigeria.com's JAMES AGBEREBI, recalls his landmark achievements and expresses his fears about Nigeria's chances at the All Africa Games, and proffers solution to the tide rocking Nigerian boxing.
Former national champion, All Africa Games and Commonwealth gold medalist, Obisia Nwakpa, its nice having you speak with us.
Thank You very much.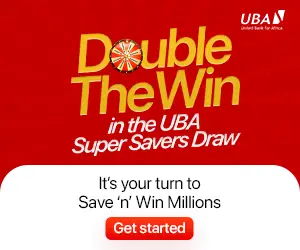 The National Open Boxing Championship ended a few days back with boxers from different parts of the country given the opportunity to showcase what they can do. What are your thoughts on the championship?
It's one of the good things happening in boxing right now. It's a championship which most of us have been expecting to happen and everything went well. But the truth is we need more of this. One boxing championship in a year is not enough. We need at least three or four in a year because we need to keep the boxers exposed.
You had the opportunity of watching these boxers show what they can do. From what you have seen, what's your impression about them?
No matter how a boxer trains, he needs exposure and more tournaments. So, from what I have seen, it shows that they are willing to give their best, but we've not seen the best of them yet. And we will not see their best unless they are highly exposed. And when we talk about exposure, it means they need more tournaments than this.
Now let's look at the All Africa Games which is just around the corner, based on what you've seen so far from these boxers, What do you think about Nigeria's chances in Congo Brazzaville?
Sincerely speaking, I am not really confident about our chances. Look, I spent 27 years inside the ring and with my experience, I will raise my hands up if they come back with gold and silver because the All Africa Games is just two months away, and I don't know the kind of miracle that will make them perform wonders. I am telling you they will not get anything in Congo, write it down that I told you so. It's not a curse. Imagine, someone who has been preparing for three years for this games coming up against someone who just had three months training, how do you think it will end? I wish we do well at the All Africa Games, but how are we going to do well if our boxers only begin serious preparations with just two months away from the championship, it doesn't speak well of us.
We keep hearing about the problems bedeviling boxing in Nigeria. What do you think should be done to put things aright?
The way boxing is being treated in Nigeria by the sports ministry, even the board, it's not good enough. Like what I am telling you now, in the board, we don't have technical people. All we have on the board are all politicians, which is one of the problems I am talking about. If they have about 12 members on the board, and there are no technical people – no legend on the board, then we are not ready to move the sport forward. We should have at least four technical people on the board. People who have seen it all, people who have something to offer the sport for it to be alive again in Nigeria.
With all these setbacks, would you say it was a mistake on your part representing Nigeria?
I will never regret boxing for Nigeria because inspite of all the setbacks that is affecting the sport now, I achieved a lot donning the colours of Nigeria.
Talking about achievements, what would you say you benefitted after taking boxing as a career?
I made money Sent from my iPad
Now talking about your boxing career, can you relive your most memorable amateur fight ever?
If I tell you it's one, then it means I did not achieve anything. I had more than six fights, like when I was a national champion here in Nigeria. I know who I dethroned to become a national champion. I dethroned Anthony Andeh who was a Commonwealth gold medalist, to become a national champion. It was one of the greatest days that I am so much pleased with. When I became an African gold medalist, it was another wonderful day in my life that I keep thanking God for. Also, I represented Africa during the Asian Games where I became a gold medalist. I won a Commonwealth gold medal, represented Commonwealth against the United States where I won gold and was named the most outstanding boxer. So there are many records in my amateur days that made me shed tears.
And your professional fights?
I can I remember some fights during my professional career days. Like the world elimination in which most Africans hardly succeeded, but I came out of it successfully. And I became number one contender in the world for the WBC title from 1980 to 1981. I was one of those who topped the list when you talk about boxing in the world.
Finally, looking back at all all your achievements, what is that one thing you always wanted to thank God for aside from the money and titles who got?
That one important thing that I will always thank God for is that after many years as a boxer, I am still healthy. And also, like I said before, through boxing I had all I got and I am proud of my boxing history.

Once again thank you for your time.
It's my pleasure.
Copyright © 2023 Completesports.com All rights reserved. The information contained in Completesports.com may not be published, broadcast, rewritten, or redistributed without the prior written authority of Completesports.com.