By Johnny Edward:
Six-time Olympian, Nigeria's Funke Oshonaike, defeated 12-year-old Rizumu Ono from Philippines to advance to the next round of the women's singles qualification stage at the Liebherr 2017 World Table Tennis Championships in Düsseldorf, Germany, reports Completesportsnigeria.com.
The 41-year-old Oshonaike beat Ono in six sets 15-13, 11-8, 12-10, 8-11, 6-11, 12-10.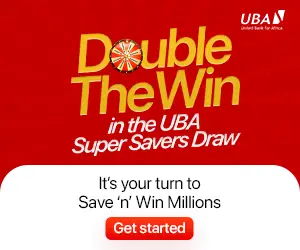 "I must admit that I have never been so nervous like this in my life, particularly playing against the young girl who is not even older than my first son who is 14," Oshonaike stated after the game in an interview with the ITTF.
"I was so scared because she is so talented that even before the match, I could not sleep well. I knew that if I didn't beat her I wouldn't be able to make it out of the group.
"When the match was 3-2, a lot of thoughts were going through my mind. I was just thinking that I should not lose to this girl and if at all I lose, I will not be able to make it to the knockout stage of the competition.
"I must tell you that I was really scared wondering what I will tell Nigerians back home, that a 12 year-old girl beat me without knowing that the girl is more talented than her age.
"I thank God I stayed calm and the support from my German fans who travelled from Hamburg to support really helped me. But experience was the main secret that saved me from the talented girl.
"I believe I can now sleep well tonight and hope for victory in the next game to ascertain my place in the knockout round."
Meanwhile, Nigeria's Olajide Omotayo and Ojo Onaolapo are both delighted to have started the Liebherr 2017 World Championships in Düsseldorf with convincing wins on Monday.
Omotayo defeated Malta's Daniel Bajada (11-9, 11-5, 11-4, 11-7) while Onaolapo beat Cypriot Christos Savva (11-2, 11-8, 11-5, 11-7).
"I am very proud and privileged to be competing at my first World Championships particularly to have been selected among the millions of talents in Nigeria, "Omotayo told the official website of the ITTF.
"This is a place where the best compete and playing my first match was indeed a memorable moment for me. When I started the match, I was a bit eager to finish quickly but the pep talk from my coach calmed me.
"I am hoping to qualify from the group; winning my first group match would surely motivate me in my next match. My target is to first qualify from the group and see what next I can achieve."
Onaolapo said: "I am aiming to advance from the group and I know that starting well is good for me to achieve my first aim in the competition.
"It was not an easy match but I was able to put everything right to claim my desired victory. We are four in the group and I must ensure I made it from the group by winning all my matches."
Copyright © 2023 Completesports.com All rights reserved. The information contained in Completesports.com may not be published, broadcast, rewritten, or redistributed without the prior written authority of Completesports.com.